Trips require a 15% deposit to secure spots (unless otherwise noted). Deposits are refundable within 15 days.
Deposit is refundable within 30 days of booking. Within 30 days 50% of the trip balances are due. Balance due by April 1 of trip year (or within 90 days of trip start)
Because of the remote location of these expeditions, more advance planning for food and guiding is necessary. Therefore, cancelations or changes done within 6 months of the first travel day will incur 50% fee and cancelations or changes done under 90 days are non-refundable (some exceptions may apply).
Stonewood Expeditions reserves the right to cancel trips at any time at which time guests will be refunded.
Chartered Flights & Weight
Chartered flights included in trip packages are based upon persons weighting up to 250 pounds and traveling with luggage of up to 50 pounds. Guests will be charged .50 cents per pound for additional weight.
Weather & Delays
Stonewood Expeditions is cannot be help responsible for covering additional charges related to weather delays or "acts of God" which could effect any aspect of a trip. Guests will be responsible for covering fees incurred for these items.
Cancelations
Because of the remote location of these expeditions, more advance planning for food and guiding is necessary. Therefore, cancelations or changes done within 6 months of the first travel day will incur 50% fee and cancelations or changes done under 90 days are non-refundable (some exceptions may apply). If you desire to cancel or adjust your trip you must do so by email or phone within the cut-off time frame listed above. You must include all members of the party, all contact information, trips dates and trip name.
Stonewood Lodge Add-On Activities
Add-On activities prices are approximate and subject to change. Cost adjustments or credits will be made either after the trip balance has been paid in full or during the duration of the trip. Final costs will be reflected in your final invoice/receipt. The ability to cancel or make changes to these activities varies and cannot be guaranteed if under 90 days upon trip start date.
Trip Insurance
Trip insureance is not included in any of our trips but we recommend adding this to your Alaska trip.
One option for this is Travel Guard : www.travelguard.com
Trip Includes and Excludes
The complete "includes" vary by trip and are listed on the trip details page of the respected trip on the website.
Generally speaking the trips include: Lodge flights (if listed in product description). In field transportation, fully equipped camps and spike camps with all camping equipment, supplies, and meals needed for any overnight camping itineraries. Guides and support crew for trips and tasks like guiding, camp set up, cooking, sportfishing and filleting fish (for fishing trips). In the field relocations if deemed necessary, concession or government land fees, or private land fees. Guides are experienced and knowledgeable in activities and have all his necessary personal gear. Alaska trips based out of Stonewood Lodge include deluxe accommodations and amenities not typically found at remote wilderness sites. Fishing rods, flies, and lures for pre-booked fishing days. Chest waders and boots will be available if requested before trip but no guarantee is given as to the fit.
Trips Do Not Include: Trip cancellation or travel insurance. Shuttle or hotel services before or after the trip. Gratuity for staff and guides. Personal expenses of any type such as shopping, use of satellite phones, and additional equipment expenses other than regularly scheduled for trip. Any additional activity or added days while on the trip (such as switching out a sightseeing day to a fly out bear viewing day if not listed as included). Fishing licenses and King Salmon stamps are not included.
Risks & Responsibilities
Gear & Clothing:

Client will be provided a recommended gear list and will bring items on the list- such as sleeping bag, sleeping pad (if needed), warm jacket and pants, rain jacket and pants (if needed), chest waders and wader boots, copy of contract, etc.

Gear weight limit is 65 lbs. and should be in 2 medium duffles at 20-40lbs. each. No jumbo size duffles or hard suitcases–you can downsize and leave excess baggage, additional luggage, or hard cases at the main city point of departure.

Client is responsible for excess gear charges and understands vehicle and aircraft space is limited and excess baggage may not fit.
Client(s) Agree:

Trip cannot be changed or altered to another date or location unless approved by Stonewood Lodge/Expeditions.

Client recognizes that there may be difficulties on this trip such as inclement weather or physical challenges in activities like hiking, rafting, etc. that may require changes to the itinerary.

Weather delays may also affect departure or arrival dates or scheduled times.

Stonewood Lodge/Expeditions cannot control the schedule or any delays of planes, boats, or vehicle charters and outsourced trip elements.

Client also understands emergency closures may be placed by state or federal agencies in areas for activities such as sportfishing, recreational hiking/camping, or campfires that may affect a trip.

It is recommended to be familiar with all items on the pack list and Client recognizes that specific items as listed will help to the success and comfort of the trip.
Responsible Land and Equipment USe:

Client agrees to conduct himself and use equipment during the trip in a proper and safe manner.

Client agrees to follow the directives of the staff and guides of Stonewood Lodge/Expeditions in reference to safe and responsible backcountry travel and land use.

Client is responsible for any fines or penalties if he himself causes a violation of any regulations of Stonewood Lodge/Expeditoins or goverment agencies.
Permission is given by Client to Cavner & Julian Inc. & Stonewood Lodge/Expeditions to use Client's name and any photos, videos, and audio which the Client may appear for use in media and additional outlets for the promotion of future activities.
Catch and Release: We promote catch and release on most freshwater species which is the upheld practice for fishing in our region.

We will help take pictures for a visual remembrance of any of the fish that are released.

We will also help fillet and pack any fish that are kept, such as salmon, for transport to Anchorage.
Acknowledgment of Risks:

Client assumes and acknowledges the risks involved in this activity and feels capable in performing the physical aspects involved in/and pertaining to the activity.

Client recognizes that there are hazards and danger in the activity engaged in and these risks or hazards may result in serious injury and possibly death.

Client also acknowledges the outcome of these risks which may include but are not limited to injury, loss of limbs, fingers, or toes, wounds, shock, scarring, medical conditions, paralysis, and even death.

These risks and hazards include but are not limited to "acts of nature" (extreme winds, flooding, falling trees, avalanches, etc.), temperature related problems (hypothermia, frostbite, heat exhaustion, etc.), falls (breaking, fracturing, or spraining muscles or bones, etc.), river traveling/boating/rafting (risks associated with high water, rapids, sweepers, cold water, etc.), risks with hiking or walking, risks with traveling over snow, rock, or ice, equipment malfunction/failure or operator error, risks associated with flying, or animal encounters.

In recognition of the risks, hazards, and dangers involved in the activity and/or area Client is agreeing to voluntarily participate and assume full responsibility for personal injury, accidents, illnesses, and/or death that may be a result of others or of his own actions. It is understood and realized the remoteness of the activity engaged in and how distant a medical facility may be. Client assumes all responsibility for injury, damage, or death that may result from not getting proper medical treatment or hospitalization quickly or responsibility for loss or damage done to personal property that might occur during the activity. Client agrees to hold no judgment or take action against Cavner and Julian Inc. or Stonewood Lodge (Stonewood Expeditions) and for any medical decisions they may make pertaining to Client and Client agrees to assume all responsibility for the outcome of those decisions. Client acknowledges that many events and actions can affect the activity engaged in and that there is no warranty or guarantee as to the outcome of the activity or success of the trip.
Medical Conditions and Medications:

Client is advised to disclose any medical conditions or medications to Outfitter and if Client is currently on medication, to bring an ample supply to the field with him.

Client will arrive in the field healthy and in an acceptable physical shape for the intended trip.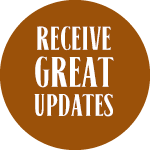 Subscribe To Our Newsletter &Get New Trip Info
Join our mailing list to receive the latest news and trip offerings. Don't worry, we only send ocassional email and never share your info.