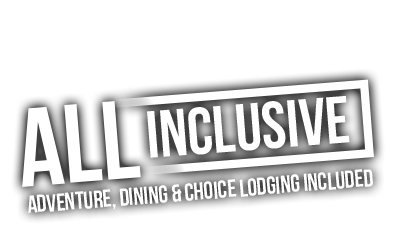 Kyrgyzstan and Mongolia
Adventures by Horseback
Experience the Culture and Beauty
in the touring world—breathtaking scenery, deep rooted history and culture spanning thousands of years, wildlife roaming the plains and mountains, and a people that are heartwarming and truly unique. Experience a more traditional nomadic lifestyle meeting families herding livestock and camels in remote areas and feel the brush of an eagles wings firsthand as the traditional eagle hunters let loose their birds. A horseback trip is the perfect way to fully take in all of the sites of this part of the trip and to interact with the incredible people who live in the remote area.
We have been touring there beautiful countries for the last 5 years and have work with some of the most knowledgable locals in the area. Together, we organize trips to see the best of sites and take care of all the details and logistics for your dream expedition. Itineraries contain a full schedule of both historical sites and wilderness alpine adventures along with enjoying other activities such as the salt water lake and wellness hotspring areas of the Issik-kul lake region. Expeditions explore many of the historical aspects and traditional culture of the region- the Silk Towers along the old trade route and the Karakol Livestock auctions. During the year, there are several key festivals- particularly one around the end of August for traditional eagle hunting, horse racing, and horse football. The following itinerary is an example of activities around this time of year.
Expedition Map
This map shows the Locations of Bishkek, Kyrgyzstan and Lake Issik-kul to the Southeast.
Lake Issik-kul Kyrgyzstan
Tianshan Mountains Kyrgyzstan
Trip Options
We offer a variety of trip options to experience this beautiful area.
Tianshan Mountains / Issik-kul Lake and spa & wellness tour | 7 days | $3,800
Mongolia Alpine Horseback Adventure & Tourism Package | 9 days | $4,500
Best of Mongolia and Kyrgyzstan | 15 days | $8,300
Mongolia Alpine Region Ice Festival / Eagle Hunting Competition & Festival / Full tourism package | 9 days | $5,200
Eagle Hunting Expedition & Full Tourism Package | 9 days | $9,500
Trip Details
Available Dates
Contact us for availability and to help select the best time frame for your goals.
What is Included?
Includes: Meals, lodging, infield transportation equipment, guides, entrance fees and user fees for land managing agencies.
Luxury lodging and traditional yurt camping throughout.
Excludes: Airfare from your home city to Bishkek/Ulaan Baatar or other point of departure, personal clothing and gear, and any add on activitiy transportation cost(s) and gratuities.
Sample Itinerary
Day 1 – Welcome, Chon-Kurchak Gorge & Waterfall
Arrive Bishkek and travel about an hour to base camp and lodging for a rest. Flights arrive in Bishkek very early in the morning so there will be an opportunity to relax before starting the day. A morning debriefing while having breakfast over an open fire. Explore nearby waterfall and the large gorge. Afternoon of horse back riding in the region and viewing the Chon-Kurchak waterfall.
Day 2 – Salt Lake, Hotsprings and Touring
Drive out in the morning to Burana Silk Tower and continue along the southern shore of Lake Issik-kul. Swim in the salt lake known for good health and wellness properties. Stop at the Barskoon waterfall and a short walk before continuing on to Jeti Oquz where a stay at the resort and hotsprings bath using the local dark mud to detox. Explore Broken Heart cliffs and the 7 Bulls Sandstone cliffs and spend time relaxing. Next day enjoy a horse back adventure into the local area—a National Park region and protected area.
Day 3-4 – Horseback in the Mountains
Spend two days by horse in Jeti Oquz seeing the beautiful Tian Shan mountains, green valleys, snow clad peaks, glaciers, and waterfalls. Spend one night overnighting in the yurt and canvas traditional tents. Return to the resort in afternoon to relax in the hot springs and enjoy the evening with in full view of the 7 Bulls Sandstone area.
Day 5 – Museums and City Tours
Travel to Karakol and see the old Russian Orthodox wooden church and old wooden mosque and visit some of the best museums in the afternoon. Dinner in the city of Karakol and taste the soup ash-lyan-fu, the only place in the world its made.
Day 6 – Market in Karakol
Important day of the Sunday Market in Karakol. This is the old traditional livestock market and the trading, bartering, and selling of livestock, vegetables, food and clothing. Head to Bishkek around noon and make a stop at the Ethnic Center for just over an hour. Another opportunity to swim in Issuk— kul lake or optional dive for those certified divers to see the underground drowned city. Pottery and artifacts can still be found under the water but is forbidden to remove.
Day 7 – Locals History Tour
Spend day on local Bishkek sites- Museum, historical tour and dinner in an old traditional restaurant on the stone barbecue. Overnight in Bishkek.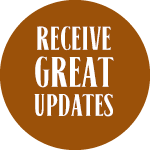 Subscribe To Our Newsletter &Get New Trip Info
Join our mailing list to receive the latest news and trip offerings. Don't worry, we only send ocassional email and never share your info.