Alaska Trophy Fishing Trips Luxury Fishing in the Alaska Wilderness
Trip Options     Species Fished    When to Come      Locations     Stonewood Lodge
World class fishing and recreational opportunities abound in a true wilderness experience here in Alaska. The location of Stonewood Fishing Lodge could not be better—nestled on the shores of beautiful Lake Clark and within the Bristol Bay watershed which is the most productive commercial and sport fishing region in the world. We operate the lodge and our remote camps in the very best available fishing dates that enable us to fish all five Salmon species and the most productive Rainbow Trout and Northern Pike areas. Anglers worldwide view this region as the pinnacle of sport fishing! We also offer fishing trips down at the Pacific Bear Bay lodge on the Alaska Peninsula for both saltwater and freshwater fishing. Untouched waters for halibut, cod, and shark abound and short rivers pour straight from volcanic and glacier clad peaks to make up some of the very best Salmon habitat. At Stonewood Lodge, we look to make each guests stay with us personal, memorable, and fulfilling. The lodge provides the perfect place to base from for fishing excursions. Enjoy daily trips out to the rivers and streams and return each evening to the comforts of the lodge. We also offer overnight camp outs for some fishing areas that can be incorporated into your trip. We promote catch and release on most freshwater species which is the upheld practice for fishing in this region.
Our guides are true professionals and skilled in all fishing methods and are happy to show you new techniques to further your personal goals as a fishermen or to help the beginner learn the art of fishing. Come and join us for Alaska fishing at its finest, where each day of your trip brings new and exciting locations, pristine clear waters, and the thrill of adventure!
View Our Brochures
Instantly download our brochures.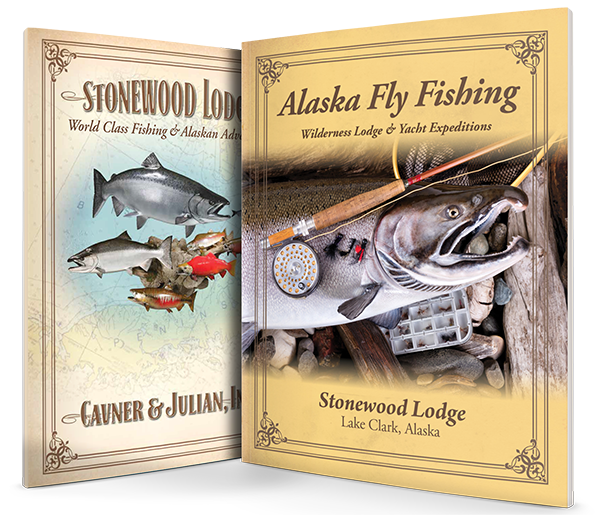 King Salmon Camp & Luxury Lodge Combo Trophy Lakes & Rivers of Alaska
DURATION:
7 days (or custom)
TYPE:

 All Inclusive Luxury Adventure
This package gives you a true taste of Alaska trophy rivers and lakes fishing. This trip combines fishing at our luxury wilderness Stonewood Lodge on Lake Clark and fishing our trophy King Camp on the lower Nushagak river. At the King Camp, we'll fish a beautiful section of river with a focus on King Salmon and at the lodge we'll focus on fishing for trophy Northern Pike, Arctic Grayling, Sockeye, Lake Trout and other species.
Come experience some of the very best rivers and lakes in Alaska and learn why this is our favorite fishing package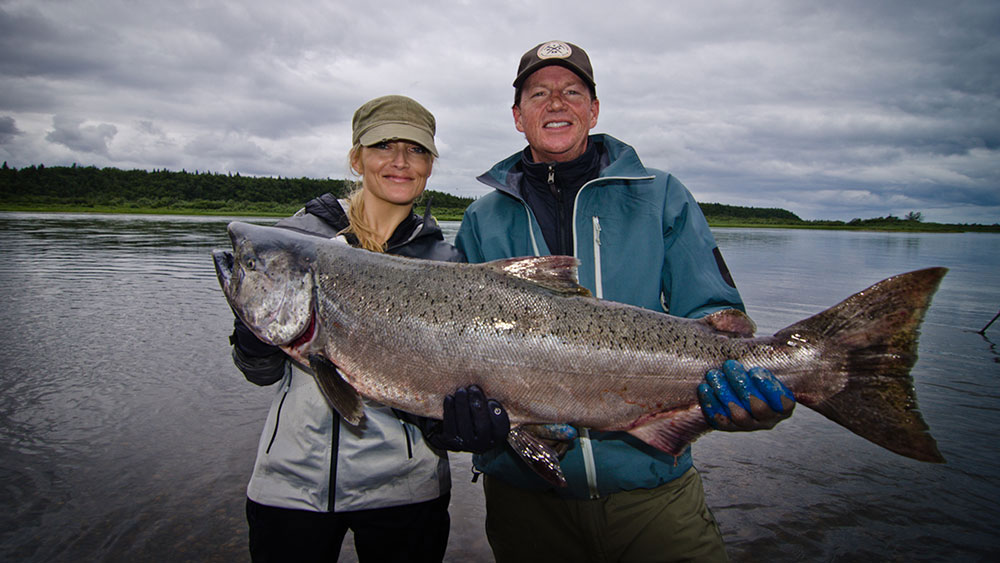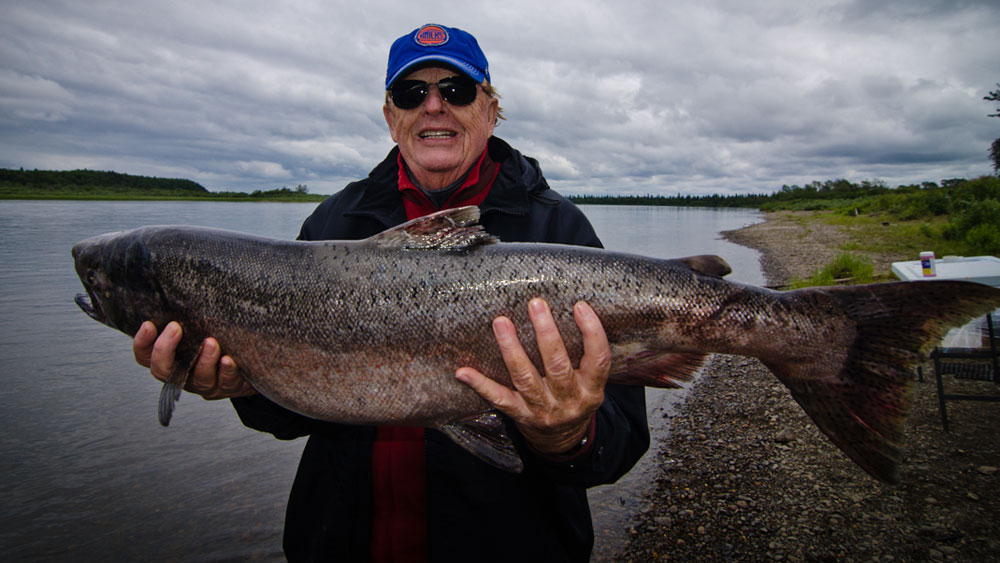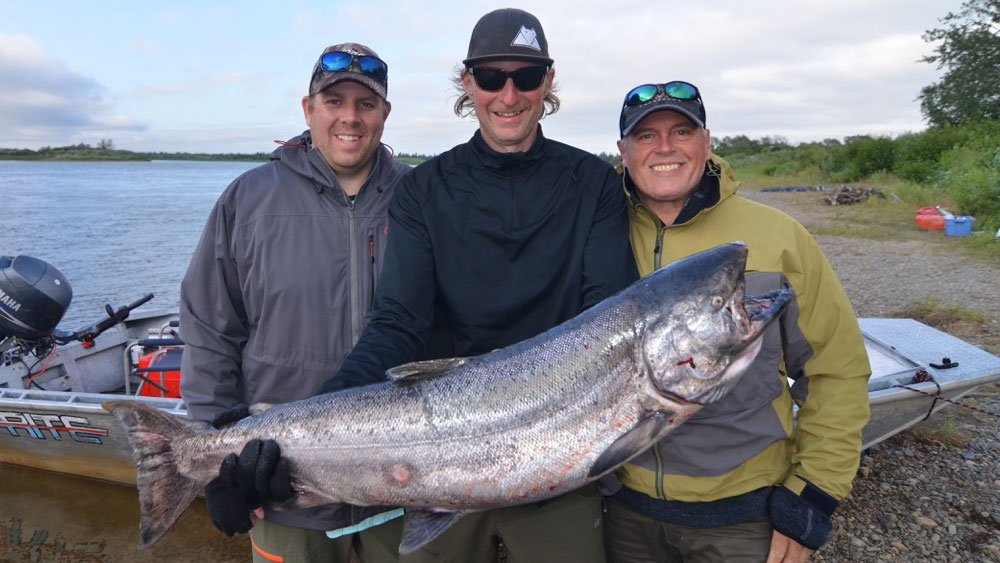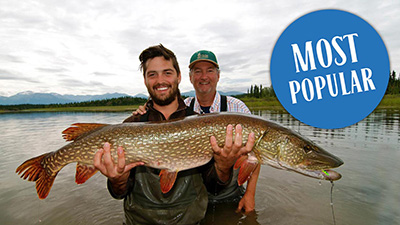 Stonewood Lodge Trophy Fishing
The Best of Lake Clark Alaska
DURATION: 7 days
TYPE: All Inclusive Luxury Adventure
SEASON: Summer
The location of Stonewood Fishing Lodge could not be better--nestled on the shores of beautiful Lake Clark and within the Bristol Bay watershed. Lake Clark's 60 miles of cool clear water and numerous tributaries offer exceptional Alaska fishing for both fly and spin fisherman. Fish all day with professional guides and dine and rest in the best comfort around.
Learn More   Book Now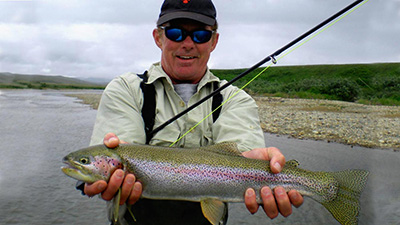 Swiftwater Fish Camp Deluxe Package
Alaska's Lake Clark & Nushagak River
TYPE:

All Inclusive Luxury Adventure
SEASON:

Summer

Fish your heart out on the trophy waters of Southwest Alaska. This adventure combines fishing at our luxury wilderness Stonewood lodge on Lake Clark and our private and remote Nushagak river camp where you can fish endless salmon, grayling, rainbow trout and more. Come fish the greatest rivers around and experience the Alaska wilderness at it's best.
Learn More
Book Now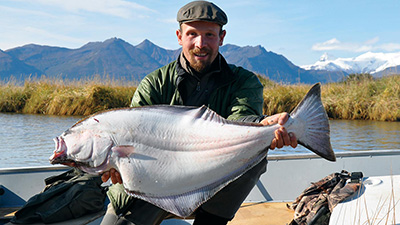 Stepovak Lodge Package Trophy Ocean and River Fishing on the Alaska Peninsula
TYPE: All Inclusive Alaskan Adventure
SEASON: Summer Untouched waters for Halibut, Cod, Crab and Shark abound and short rivers pour straight from volcanic and glacier-clad peaks to make up the very best Salmon habitat. Silvers, Reds, Pinks, and Chum Salmon all have runs in the rivers we fish here. This is the perfect area for combining fishing for freshwater and saltwater species.


Northwest Odyssey: Ultimate Alaska Luxury Boat Tours
Trophy Ocean Fishing & Wildlife
TYPE:

 All Inclusive Luxury Adventure
Come on board our custom built Alaska luxury boat for one of a kind Alaska boat tour. The Northwest Odyssey will take you along Cook Inlet and down towards the Alaska Peninsula where guests can enjoy endless trophy fishing, epic scenery and amazing marine wildlife. There are trip options for getting up close to the brown bears in Lake Clark and Katmai National Parks or choose to explore and fish the best the Alaska Peninsula has to offer. With small group sizes, we focus on personal attention and delivering an authentic Alaska adventure that is second to none.
Contact us today for more information or to book a private boat trip or lodge combination.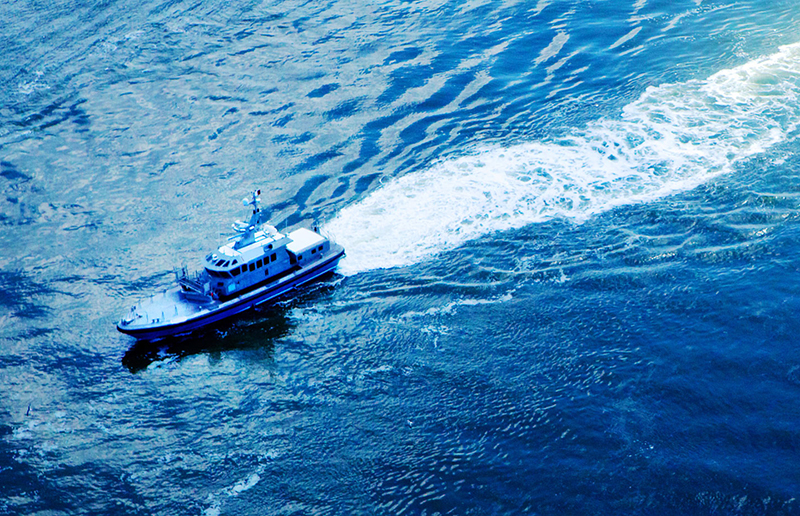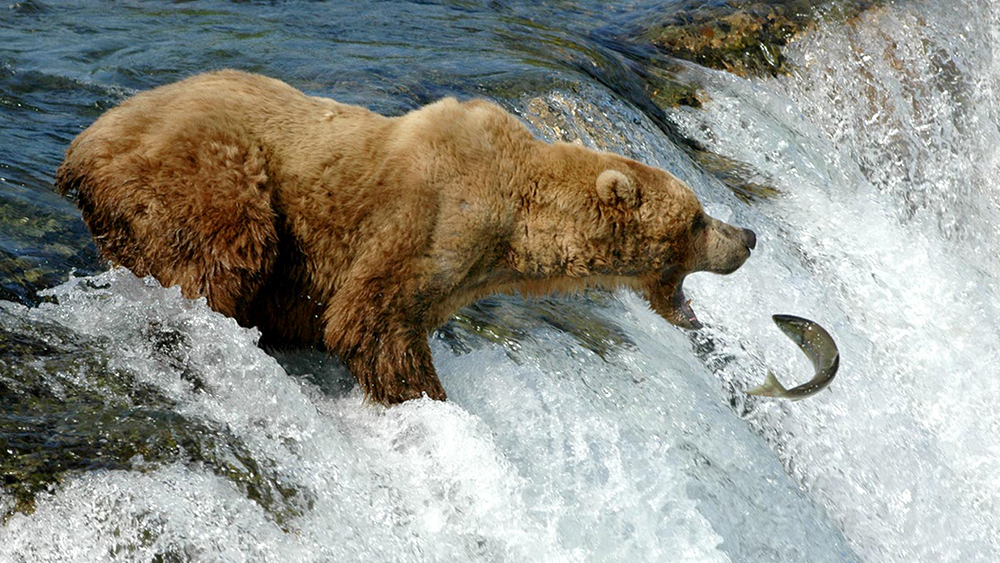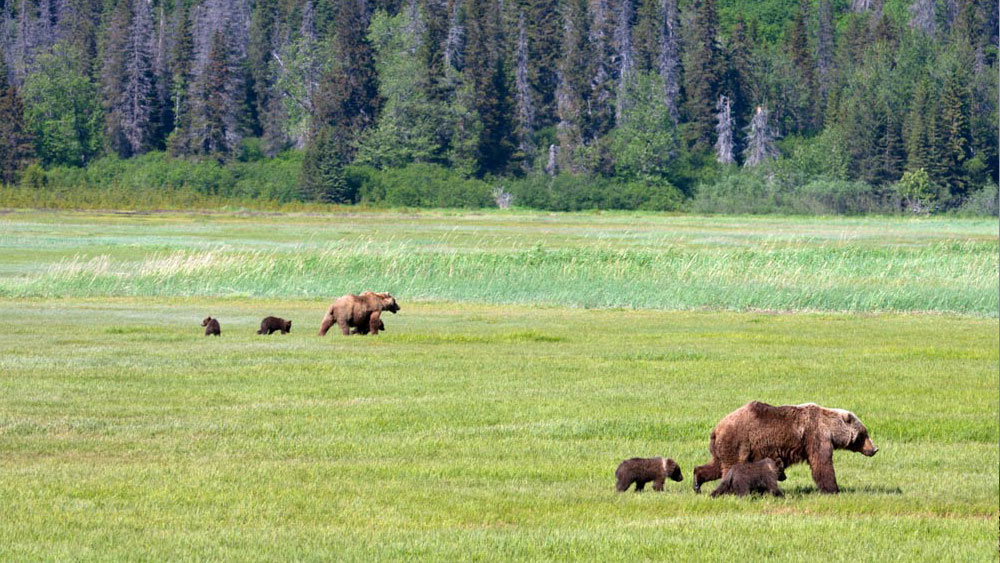 Species Fished
Sockeye Salmon – June 27th through October The Kvichak River not only produces the largest Sockeye run in Alaska, but the largest salmon run in the world. Sockeye Salmon can be caught on both fly and spin gear and the fish weight averages around 5 – 10 pounds. A fisherman can view pools of thousands of fish which is an incredible sight to see, but even more exhilarating is having one of these fish on the other end of your line! You'll be sure to take some fillets home of this great tasting fish. This is also a good time to fish for Northern Pike and Rainbow Trout as well as other species.
King Salmon – June 18th through July 7th We fish the most productive and largest King Salmon run in the world and there is potential to have 10 – 20 fish days. Kings can be taken home on a limited basis as well as any of the salmon we catch. The average size fish is 20 – 30 pounds and they are fresh in from the ocean. We start to catch kings at King Camp around June 18th and this is also an excellent time for Northern Pike and spring Rainbow Trout fishing.
Silver Salmon – July 24th through October We've got some great locations to fish for Silver's, which are a very acrobatic and aggressive fish that strike hard. Anglers are very pleased with this fish as they are very sporting and exciting to bring in. A Silver weighs around 9 – 20 pounds and is excellent eating- you'll want to fit in few of these fillets in your cooler to go home. The season dates work very well for fall fishing for Rainbow Trout, Northern Pike, Grayling and Sockeye Salmon.
Chum Salmon – July 15th through September Anglers can also have opportunities to catch Chum Salmon, especially on the overnight rafting trips. These are a beautiful addition to the fish species we focus on and the average weight is 7-15 pounds. Chum strike aggressively and are a pleasure and challenge to catch.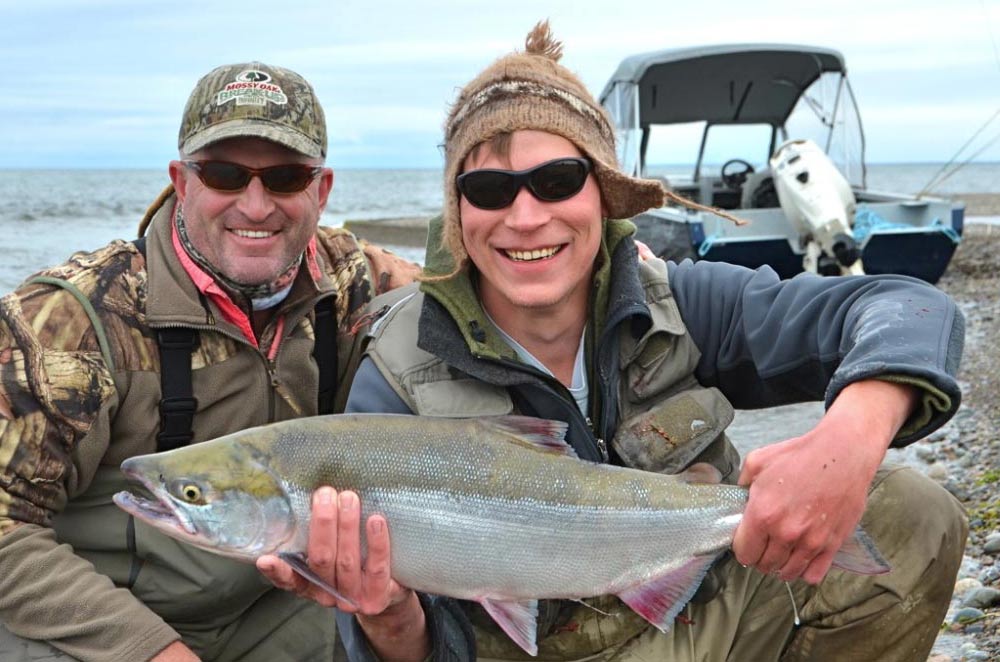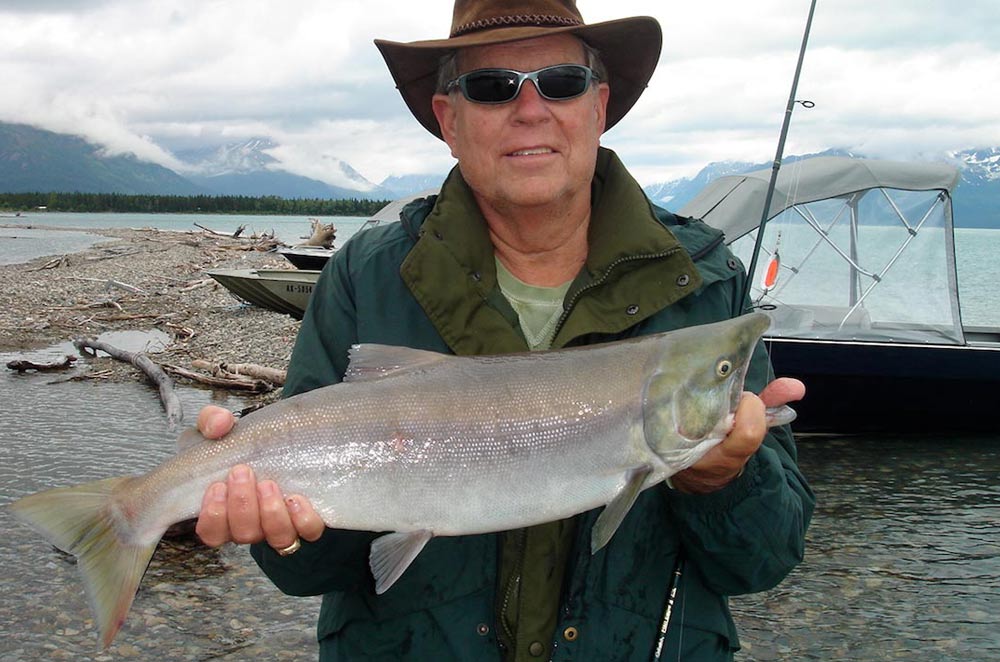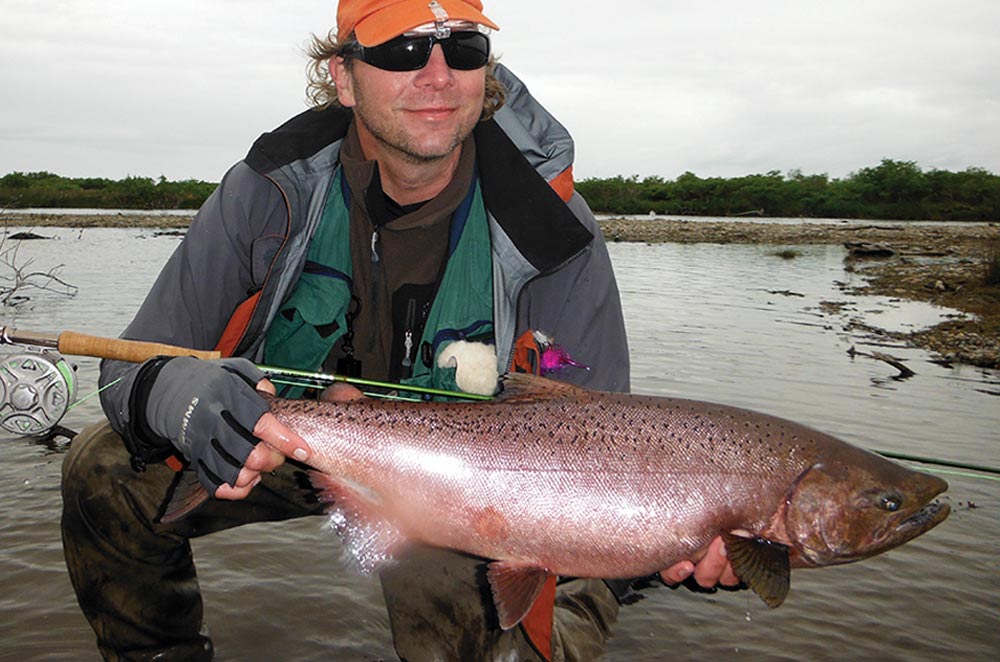 Northern Pike – June through September Northern Pike are definitely here and impressive numbers and size. We take care to assist an angler, if desired, in catching and reeling in a 40+ inch Northern Pike. Anglers can cast both with a fly rod or spin tackle as we have great success with either method. Fishing is done by either wading through grassy flats or from the boat or a combination of both. Sight casting can also be done here which is a real pleasure and we've found frog and mouse patterns to work incredibly well in our areas.
Lake Clark and it's tributaries are over 60 miles of cool clear water and the lake has depths of up to 900 feet and is the 2nd deepest lake in Alaska. It is unusual to have a lake of this size provide such remarkable high quality fishing, but Lake Clark is an exception. Numerous rivers pour fresh oxygenated water into the lake and combine with a rich nutrient base that help the fish grow impressively large. In the world of fishing this is an ideal habitat for Northern Pike, Lake Trout, Char and Arctic Grayling.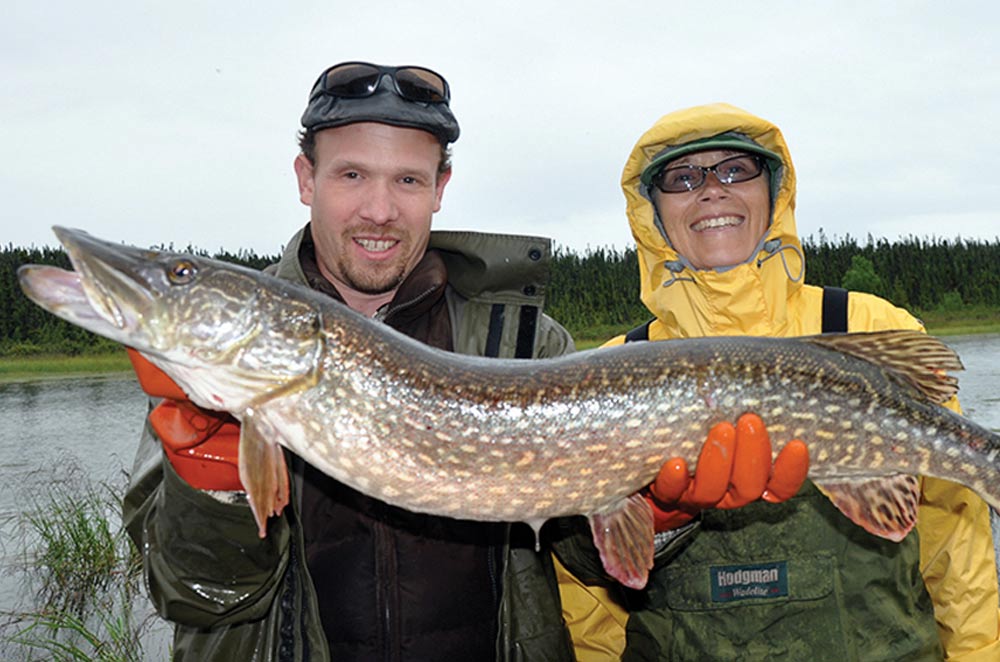 Lake Trout & Char – June through September Lake Trout & Arctic Char both present some great fishing opportunities in this region, with ideal dates for fishing from June – October. We fish by either trolling with the boat or casting from shore and have reeled in sizable fish both ways. Trolling for Lake Trout after dinner at the lodge is a perfect way to finish off the evening. There is also a variety of Char found in this part of Alaska, named Dolly Varden, that are a beautiful fish to catch. Char and Trout live in most all of the lakes we fish and can grow in excess of 30 inches.
Our guides are true professionals and skilled in all fishing methods. We are happy to show you new techniques to further your personal goals as a fishermen or to help the beginner learn the art of fishing. Our guides also know the importance of assisting you in catching that monster fish, such as a huge Northern Pike. Shore lunches are one of our guides' specialties and they are famous for creating delicious lake and stream side lunches, often prepared with a small fire to enjoy some freshly caught fish. You can be sure your guide will get plenty of photos of you and your prized catches throughout the day as well.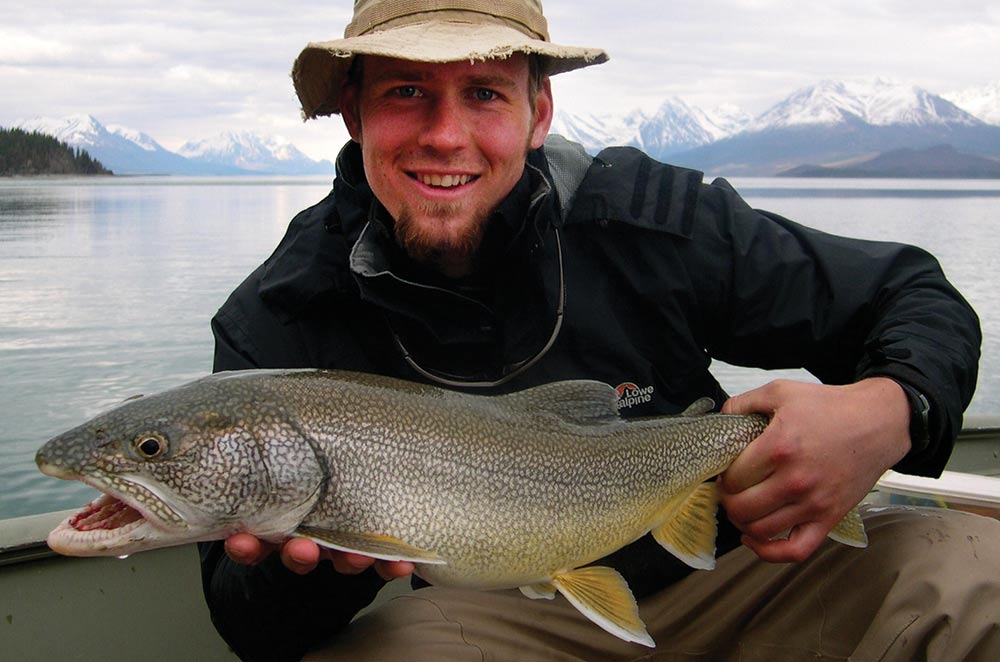 Rainbow Trout – June 10 through October 10
Fishing Rainbow Trout is especially good in June through mid July and in late August through October. Alaska's top Rainbow Trout come from our watershed, including 15 pound and 30 inch class fish with various streams peaking at different times of the season. The streams within Katmai National Park will produce a dozen plus fish per person in a day. July is an excellent time for fly fishermen to enjoy the best Rainbow Trout fishing in the world as far as numbers go and novice and expert alike will have a blast. We do have a specialty with a few rivers for spring Rainbow that can be best right at the last two weeks of June and first week of July. These are best accessed with one of our fishing rafts with a casting platform.
We have more than 16 rivers we fish for Rainbow Trout – some are good for a half day of fishing and some are good for overnight and rafting trips. We provide our clients with the highest quality fishing experience possible and focus on the rivers that present the best Rainbow fishing. The Largest Rainbows are targeted in dates from September into early October. This time of year is not for the faint at heart as the weather does get chillier and the wind can be a bit stronger. For those dedicated fishermen, this time of year presents the trophy Rainbows everyone dreams of the fishing can be phenomenal.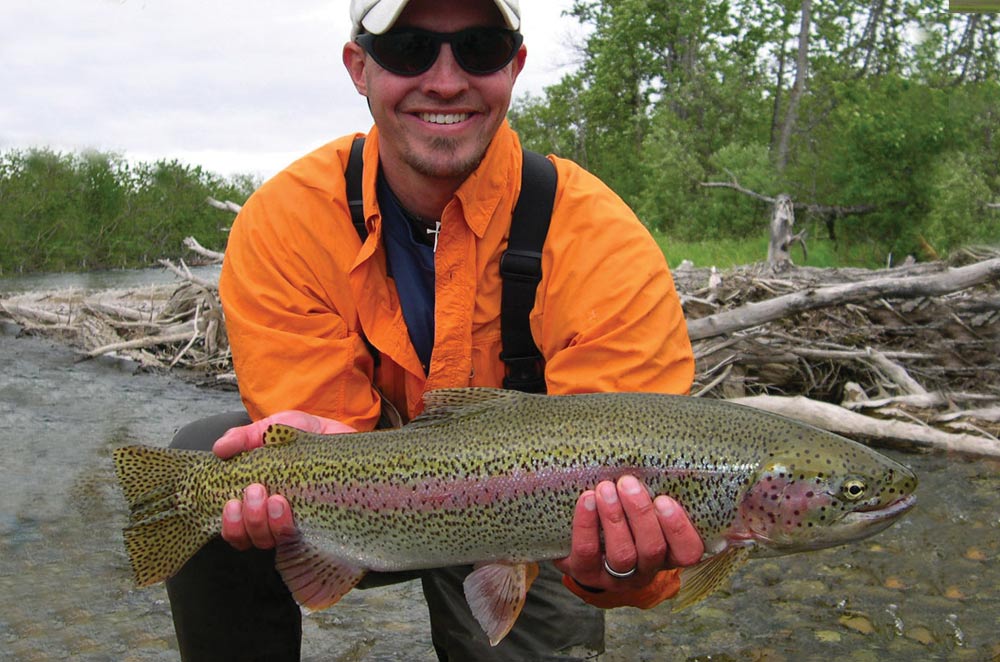 Grayling – June through September The Grayling's diet and habits vary through the season, but on any of the dates you could choose to visit the lodge the Grayling fishing will always be good. They love to bunch up in clear pools and feed on insects and our dry flies provide us with unbelievable fishing in those moments.
We have quality equipment at no additional charge and our guides will teach you the art of fly fishing.If you have never fished with a fly rod or need brushing up, it is no problem.  Grayling is the perfect species to learn or practice on as you can see the fish in the water and cast your dry fly just up steam. Casting is not a problem as you only have to cast a few feet in front of you and the fish are fairly eager in taking a variety of flies. Grayling is the perfect specie to practice on just before your more technical day of Rainbow Trout fishing.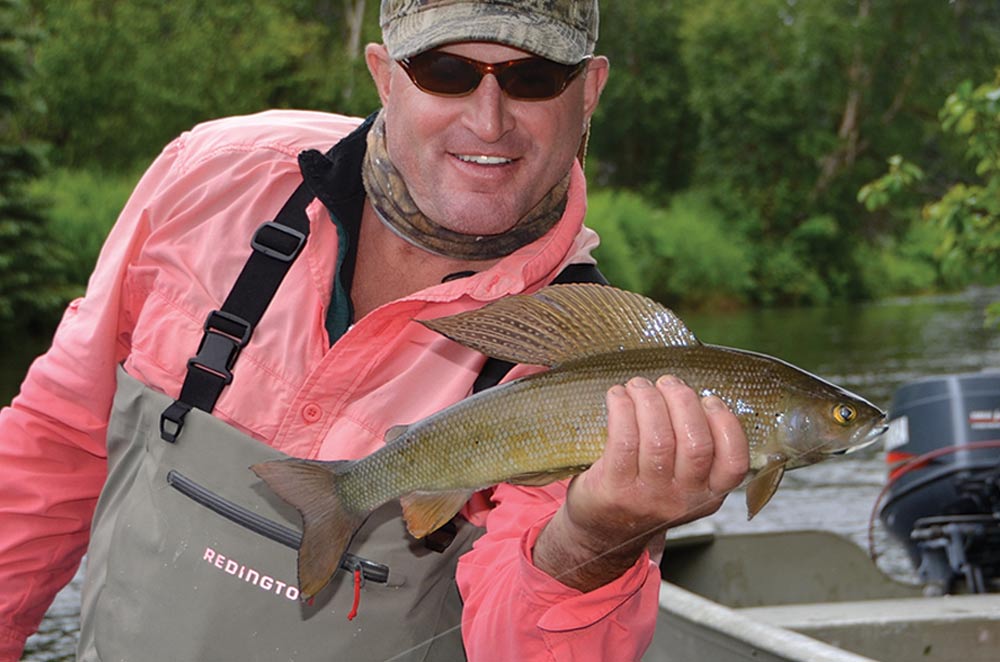 When to Come
June Fishing  After a long winter the fish are ready to bite and are awaiting the millions of salmon fry headed to the ocean. The following fish take almost any fly: Rainbow Trout, Arctic Char, Grayling, Lake Trout, Dolly Varden, and Northern Pike. June is a dry fly paradise. Red salmon and King Salmon are available toward the end of this month.
July Fishing  This is the best month for the King and Sockeye Salmon run. Dry fly fishing is still excellent for Rainbow Trout, Grayling, Arctic Char, and Northern Pike. Pink Salmon becomes available during this month as well as salt water species such as Halibut and Rockfish.
August & September Fishing  Salmon are in full spawning activity and the Rainbow Trout, Dolly Varden, and Arctic Char follow them feeding on the salmon eggs. This makes for easy fishing. The Silver Salmon are extremely acrobatic. In September, fish need to feed heavy for the coming winter – Rainbow Trout and other species are at their largest, making this an awesome time to collect trophy fish of any type such as a 15 pound Rainbow, which is not uncommon.
Our Locations Click on the markers for descriptions.
Our main fishing area is Stonewood Lodge, a remote wilderness lodge in Lake Clark National Park. The area is not accessible by vehicle, only by aircraft. We are southwest of Anchorage within the Chigmit Mountains and at the edge of the Aleutian Mountain Range. View the lodge page here.
Our Pacific Bay Bear Lodge & Camp is 400 miles further down the Alaska Peninsula, surrounded by towering mountains and overlooking the Pacific Ocean. Cod, Crab and Shark abound and short rivers pour straight from volcanic and glacier-clad peaks to make up the very best Salmon habitat.
We also have a Swiftwater Camp located on the Mulchatna river where rainbows, grayling, and all five pacific salmon are fished.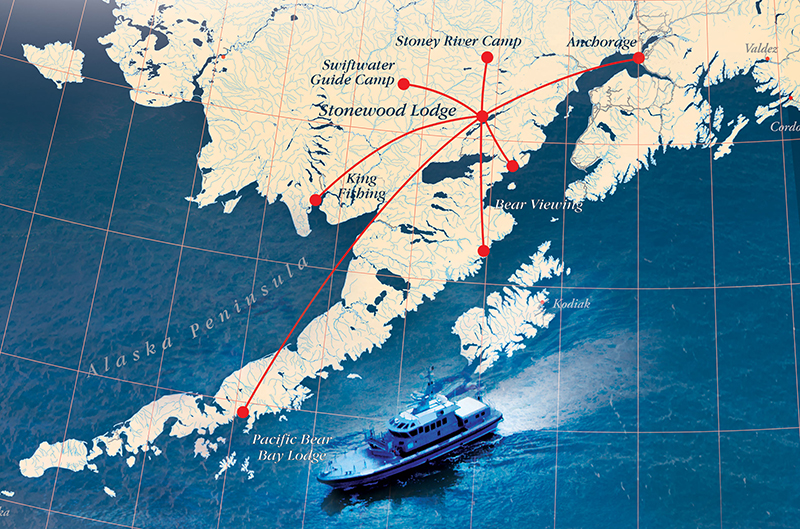 The Best Comfort and Adventure Around
Our inland fishing trips are based out of our very own lodge in Lake Clark Alaska. This lodge is only accessible by float plane, yet offers a luxury accommodations and fine dining. Enjoy endless adventures by day and relax in comfort during the night. Learn more about Stonewood Lodge here.