DURATION: 7 days / 6 nights (custom adjustments available)
TYPE: All Inclusive Luxury Adventure
SEASON: Summer 
The perfect trip for fisherman those who want the best combination of Alaska ocean and fresh fish species. Fish for: Halibut, Cod, Crab, Shark, Silvers, Reds, Pinks, Chum and more. Great for those who want to view Alaska marine life, with a solid change to watch sea otters, migrating groups of whales and giant Brown Bears. 
*COMBO OPTION: Upgrade to the Pacific Bay Bear Lodge and Stonewood Lodge Combination. This allows you to fish trophy salt water and fresh water and add an extra day onto an amazing Alaskan adventure (8 days/7 nights $8,700 pp).
400 Miles further down the Alaska Peninsula from our Stonewood Lodge, is a land that is virtually unchanged where time seems to stand still. Our Peninsula Fish Camp sits in the heart of this country, surrounded by towering mountains and overlooking the Pacific Ocean. Beautiful black sand beaches are mere feet away and the ocean teems with an abundance of marine life. Our guests have the chance to see and experience the vast ruggedness and wonderful fishing of this great area, in an area that very few ever visit.
Untouched waters for Halibut, Cod, Crab and Shark abound and short rivers pour straight from volcanic and glacier-clad peaks to make up the very best Salmon habitat. Silvers, Reds, Pinks, and Chum Salmon all have runs in the rivers we fish here. It is a great area for combining fishing for freshwater and saltwater species–many times fishing both in the same day.
Photography Opportunities are endless as there are incredible sightings of a variety of marine mammals, wildlife, and exceptional landscape. From seals and sea otters and migrating groups of whales to the giant Brown Bears walking the beaches and looking for a good fishing spot of their own, your camera will be busy in action. You may also get some photos of a scampering fox, eagles roosting, and wolves traveling by or of some of the great variety of waterfowl in the area.
What You Can Catch

What You Will Experience

Salmon Species
Halibut
Cod
Shark
Crab & More

The Remote Alaska Wilderness
Trophy Ocean & Stream Fishing
Scenic Plane Flights to the Coast
Amazing Marine Life
Luxury Camping
This itinerary is a sample overview of the week. Actual daily activities will vary by your goals and weather conditions.
Day 1 – Flight* from Anchorage to Pacific Bay Bear Lodge
Today you will catch a scenic morning flight from Anchorage to Pacific Bay Bear Lodge. Enjoy flying over Cook inlet and along the Alaska Peninsula. Move into the lodge and relax or opt for some afternoon fishing or exploring.
Day 2 – Fish for Halibut
Fish all day on the open waters for halibut and other species.
Day 3 – Fish the Streams for Salmon
Travel to pristine rivers and catch the current running salmon.
Day 4 – Ocean Fishing
Go for some large cod or your limit of halibut. You might even snag a shark.
Day 5 – Sight Seeing and Fishing
Explore the coast for marine wildlife and cast in the best spots for trophy fish.
Day 6 – More Fishing
Fish all day on the ocean or nearby tributaries.
Day 7 – Fly from Pacific Bay Bear Lodge to Anchorage
After your final gourmet breakfast, pack up and enjoy a scenic flight back to Anchorage.  Connect with your flights home in the evening or stay a night in Anchorage.
---
*FLIGHTS out to the camp usually take place in the morning on the trips first day and midmorning on the final day. We recommend you fly in the night before the first day of the trip and schedule outgoing flights after 7 p.m. on the final day (or the following day).
Includes in the Cost

Excluded from the Cost

Flights to & from the camp
(from Anchorage)
All Meals & Camping
Daily Guided Fishing
Fishing Rods, Lures & Flies
Park & User Fees

Airfare from Your Home to Anchorage
Fishing License & Salmon Stamp
Personal Clothing and Gear
Gratuities
 *Lodge Flights include a certain pound allowance per person, additional fees may apply. These flights normally take place in the morning on the trips first day and midmorning on the final day.
We recommend you fly in the night before the first day of the trip and schedule outgoing flights after 7 p.m. on the final day (or the following day).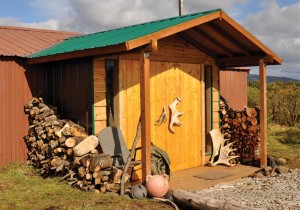 Pacific Bay Bear Lodge
At vero eos et accusamus et iusto odio dignissimos ducimus qui blanditiis praesentium voluptatum deleniti atque corrupti quos dolores et quas molestias excepturi sint occaecati cupiditate non provident, similique sunt in culpa qui officia deserunt mollitia animi, id est laborum et dolorum fuga. Et harum quidem rerum facilis est et expedita distinctio. Nam libero tempore, cum soluta nobis est eligendi optio cumque nihil impedit quo minus id quod maxime placeat facere possimus, omnis voluptas assumenda est, omnis dolor repellendus. Temporibus autem quibusdam et aut officiis debitis aut rerum necessitatibus saepe eveniet.
Pacific Bay Lodge
$8,500 per person – 7 days / 6 nights (2 person minimum)

Pacific Bay & Stonewood Lodge Combo
$8,500 per person – 8 days / 7 nights (2 person minimum)

Dates: Aug / Sept / Oct (call for availability and dates)

Lodge Location
Click on the red markers for descriptions.
Pacific Bay Bear Lodge is located part way down the Alaska Peninsula and only accessible by plane or boat.
Book Your Trip
Contact us direct to Book Contact Us
View More Alaska Adventures    Combine trips for the ultimate package.